PUSHing for COMMERCE – How Hooters gained more clients using MyChamberApp and how your businesses can do the same
PUSH notification is the fastest growing bulk method for messages. PUSH is also most likely the message media to be opened by its recipients. MyChamberApp uses PUSH to promote commerce for Chamber members. MyChamberApp also encourages Chambers to use PUSH for News, and Chamber Events.
Hooters took advantage of this great feature by sending a PUSH coupon through MyChamberApp. Within two hours, over 1,000 local consumers saw their promo, over 100 local consumers clicked to get more info, and more than 12 new clients showed up in their restaurant with their coupons from MyChamberApp ready to eat! What a great way for quick results!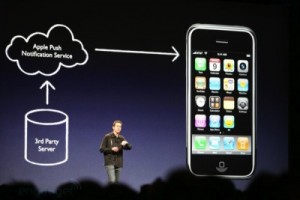 Superbowl 2012 vs. Apps – Guess which of the two got more attention during the game
Great Info from Flurry:
The Super Bowl is an American phenomenon, now largely considered a de facto American holiday.  As a premier media event, it regularly attracts record-breaking audiences.  This year, Super Bowl XLVI became the most watched television program in history, drawing an audience of 111 million viewers according to The Nielsen Company.  Prior to this, the record was held by last year's Super Bowl, which itself had overtaken the number one spot held for twenty-eight years by the final episode of M*A*S*H.
The Second Screen
Also breaking new ground this year was the concept of the "second screen," which illustrates that while watching TV (the first screen), people often interact with second screens such as smartphones and tablets.  To keep viewers focused on the first screen, marketers increasingly are exploring ways to complement the first screen experience with the addition of hash tags, QR codes, voting and more.  Among the most ambitious is Shazam, a music and media discovery service, which worked with ad partners such as Toyota, Best Buy, Pepsi, Bud Light and Fed Ex to drive additional second screen interactions related to advertising via the Shazam mobile app.  During the halftime show, for example, viewers could get the setlist, buy music and download mobile apps from the artists.  Shazam reported millions of audio tags as a result.
Aside from a handful of innovators like Shazam, Flurry believes that the second screen is still largely more disruptive than complementary to first screen viewing.  If a consumer is not paying attention to the television program in front of her, she is likely using an application to post social updates or play games.  For example, if a Super Bowl ad isn't holding a viewer's interest, playing another round of Words with Friends is a likely activity.  Monitoring app usage provides Flurry the ability to understand this tightly-coupled relationship between the first and second screen.
Massive Second Screen App Audience
For this report, Flurry tracked U.S. app usage, per second, over the course of Super Bowl XLVI, mapping application session starts to each television spot aired, game time segment, the halftime show, and more.  We further studied behavioral differences between males versus females.  With Flurry Analytics in over 160,000 applications, the company detects app usage on more than 90% of all iOS and Android devices per day.  Let's start by comparing how many people used apps during the Super Bowl to the number who watched the Super Bowl.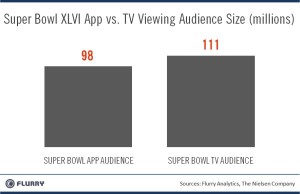 You can see the full report here:
http://blog.flurry.com/bid/81719/Super-Bowl-2012-Nothing-Curbs-App-Usage-Except-Madonna
Chamber members and MyChamberApp users travel A LOT!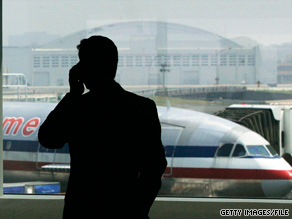 Did you know that the average MyChamberApp user and Chamber of Commerce members are the most likely to travel? According to the US travel association people born between 1945 – 1979 make up over 66% of travelers.
MyChamberApp connects over 200+ cities / chambers to support your members while they travel and encourage visitors to your city to use your members' businesses. By using MyChamberApp, your chamber is taking advantage of the local and global explosion in mobile users.